Rubber Hose for Hydrocarbons – Main Uses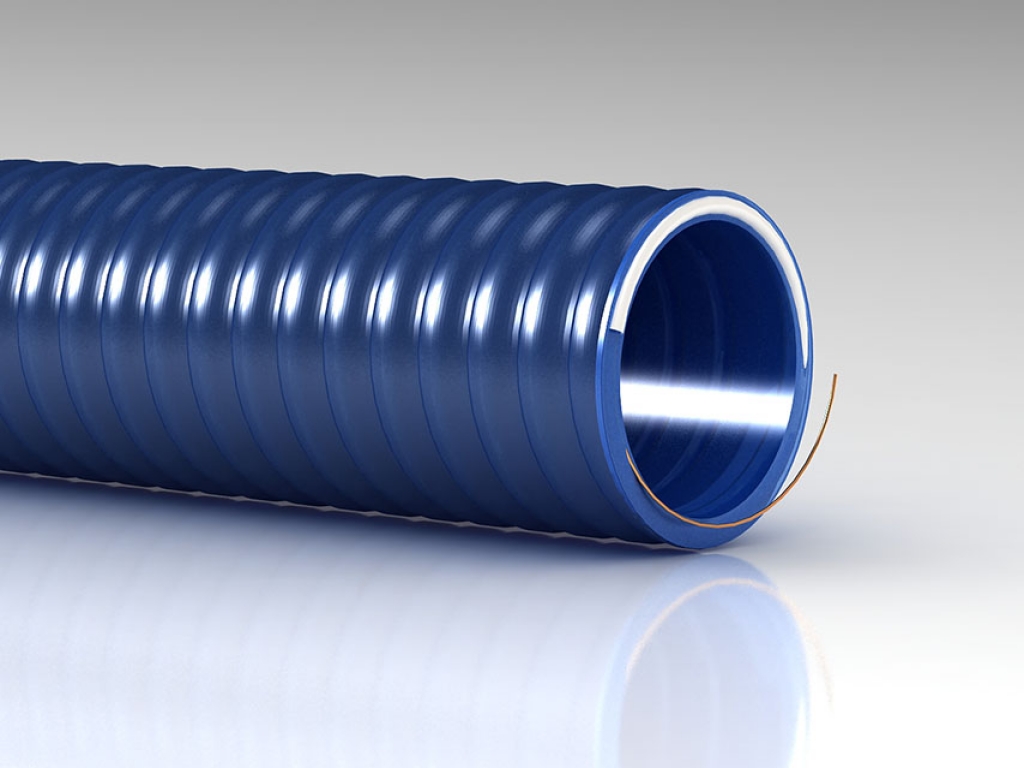 Hydrocarbons refers to compounds that require a rubber hose for transport, used on vehicles and in factories.
Hydrocarbons refer to compounds that require a special rubber hose for transportation, as seen on ships, loading and unloading docks, and trucks. Rubber hoses are also used in factories and production lines. Let us see characteristics and types.
Rubber hose for hydrocarbons - Applications
Rubber hoses are commonly used to move petroleum products of aromatic content, such as gasoline and diesel, but also hydrocarbons. The feature of these hoses is in the transportation of high-pressure products, as well as allow low-pressure hydraulic drives.
The uses of rubber hoses include the handling of petroleum products and hydrocarbons, the production of lines for transporting grease and oil in hydraulic systems, air mixed with oil vapour or within venting systems.
Rubber hoses for petroleum products - Types
Settala Gas works with two main types of rubber hoses: the Long Length Extruded and the mandrel.
The Long Length Extruded is characterized by a working pressure up to 20 bar and an excellent bending radius, as well as a good flexibility in case of low or high temperatures. In addition to this, hoses have good abrasion and weather resistance, as well as excellent behaviour under pressure. Those who choose this hose can also adopt a pressing system to join several hoses together.
The main characteristics of the mandrel hose are resistance to ozone, abrasion, aging and mineral oils. Its working pressure is equal to values between 5 and 20 bar with a burst pressure from 15 to 60 bar depending on the type of hose. The working temperature varies, instead, from -25 to +80°C with antistatic properties.
In any case, the characteristics of rubber hoses for hydrocarbons are not unique and vary from hose to hose.
Hoses for the transport of hydrocarbons – Other types
In addition to the types of rubber hoses above, there are other hoses for the transport of hydrocarbons such as
- Flexible hoses, able to withstand high and low temperatures and of different types depending on applications, operating temperature and internal and external characteristics. These are hoses suitable for the hydraulics sector
- Hydraulic hoses made of synthetic rubber, NBR rubber, and nitrile rubber for hydraulic conduction. These hoses are used in hydraulic circuits at different pressures (high, medium and low) due to their great resistance to abrasion. Depending on the choice of hose, it will be possible to transport mineral oils, lubricants, hydrocarbons, fuels and gasoline
- Smooth synthetic rubber and Teflon hoses, offering high flexibility, low weight, high abrasion resistance, low bending radius and excellent resistance. Thanks to the variety of the offer, you can find hoses for fuels, hydraulic oils, cleaning fluids and applications with pulsating hydraulic pressures where more flexibility is required.
If you need to transport hydrocarbons then the choice of rubber hoses is the ideal one, as the specialists at Settala Gas, a company specializing in the production, storage and transport of hydrocarbons, know well.
Contact us for more information about the world of hydrocarbons!
Contact us