Settala Gas Laboratory - Product Quality
Recently Settala Gas upgraded the laboratory for chemical and technological research development so as to offer the best advice to customers and aerosol manufacturers interested in optimizing hydrocarbon gas and propellant gas formulas.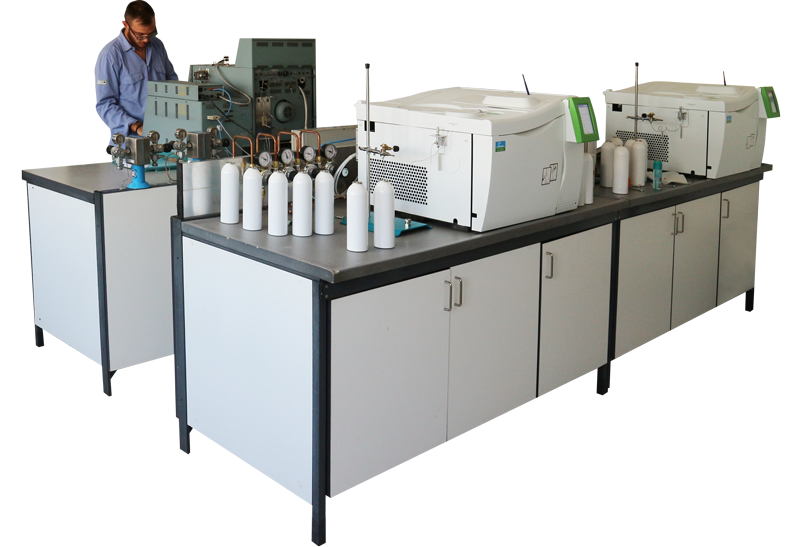 Today, the Settala Gas plant is equipped to supply pilot productions, which are created to evaluate different aspects of aerosols: functionality, environmental protection and cost. In addition, Settala Gas is constantly studying new applications for certain types of hydrocarbon gases such as propane, iso, and normal butane.

In the Settala Gas laboratory, hydrocarbons with different purity levels are produced and are used for instrument calibration, cleaning solvents, industrial refrigeration, thermostat filling, organic synthesis and polymerization in the plastics industry. The entire production process, particularly the distillation process to produce pure gases, involves monitoring by gas chromatography.
The Settala Gas laboratory is equipped with gas chromatographs with FID, TCD and PFPD detectors DID and ensures accurate analysis to assess chemical composition and physical quantities such as moisture content by the dew point method, vapour pressure of the mixture, density of the liquid phase. In particular, we are able to monitor the following physical quantities:
Moisture content through the DewPoint method and the KARL FISCHER method
Vapour pressure of the mixture
Density of the liquid phase
For completeness of information, a certificate of analysis issued by the laboratory can accompany each delivery.