QUALITY
The chemical research and technological development laboratory has recently been enhanced to offer an advisory service to customers and producers interested in optimizing aerosol formulations containing hydrocarbons as a propellant gas.

The facility is equipped to provide fill pilot production, so you can evaluate the multiple aspects of aerosol packages: functionality, flammability, environmental protection and cost.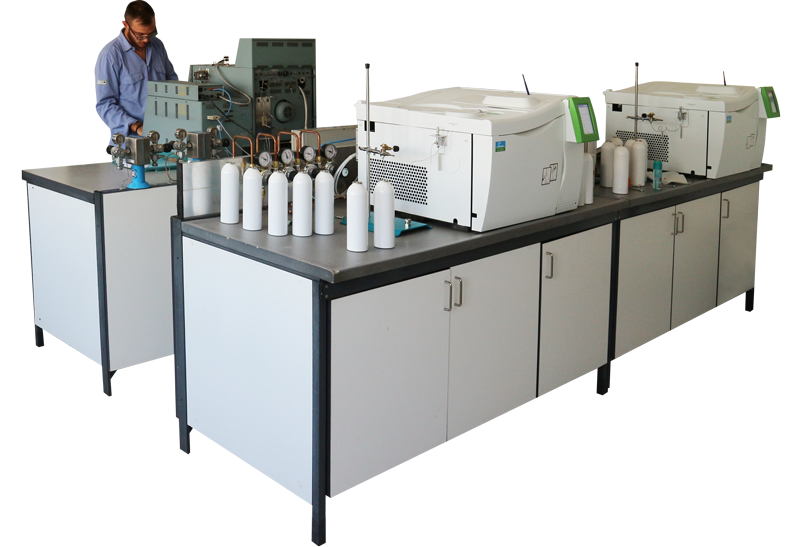 Another function of the laboratory, not relevant to the aerosol industry, is developing new applications for specific hydrocarbons: propane, Iso and Normal Butane.

Indeed, SETTALA GAS produces hydrocarbon gases of different purities, that currently have the following applications: calibration of instruments, cleaning solvents, industrial refrigeration, nuclear or particle counters gleam, filled thermostats, organic synthesis and polymerization in the plastics industry.

The entire production process, in particular the distillation process to produce pure gases, provides monitoring gas chromatography.
The laboratory is equipped with gas chromatographs equipped with the following detectors:
and is able to perform accurate analysis, other than (as well as) the chemical composition, also the following physical quantities:
Moisture content (dew point method)
Vapour pressure of the mixture
Density of the liquid phase
Upon request, a certificate of analysis drawn from the laboratory may accompany each delivery.